Are you looking for reliable and cost-effective
Communication solutions for your business?
Look no further! At 24/7 VoIP, we offer cutting-edge Voice over Internet Protocol (VoIP) services tailored to meet the unique communication needs of businesses of all sizes. 
Experience crystal-clear voice calls and superior call quality with our state-of-the-art VoIP technology. Say goodbye to static and dropped calls, and ensure seamless communication with your clients and colleagues. 
Our VoIP solutions help you cut down on your communication expenses significantly. By leveraging the power of the internet to transmit calls, you can enjoy reduced call rates, especially for international calls, and eliminate the need for expensive traditional phone lines. 
Whether you're a small startup or a large enterprise, our VoIP services can scale with your business. You can easily add or remove lines, extensions, and features as your communication needs evolve. 
Boost your productivity and enhance your business communication with a range of features such as call forwarding, auto-attendants, voicemail to email transcription, video conferencing, and more.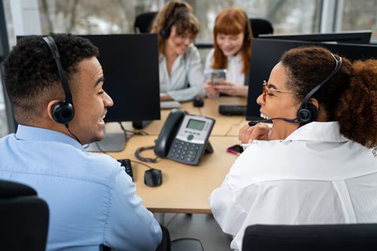 Streamline your communication with our advanced business phone systems. Enjoy features like virtual extensions, call routing, and integration with your CRM to improve customer interactions. 
Simplify your infrastructure with our hosted VoIP service. We handle the technical aspects while you focus on growing your business. Plus, benefit from automatic updates and maintenance.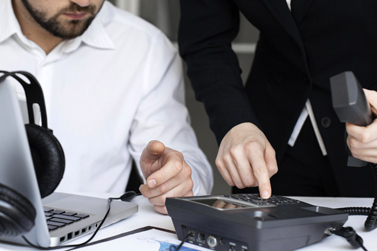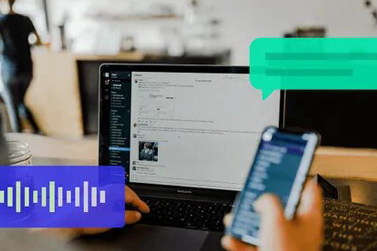 Seamlessly connect your existing phone system to the internet with SIP trunking. Reduce costs and improve call quality with our reliable SIP trunk solutions. 
Collaborate with team members, clients, and partners across the globe through our secure and HD video conferencing platform. Experience face-to-face interactions no matter the distance. 
We cater to diverse industries, providing tailored VoIP solutions that address specific needs. Our expertise spans:
Why VoIP Is the Future of Business Communication
The world of communication is evolving, and VoIP is at the forefront of this revolution. Here's why businesses are embracing VoIP: 
VoIP allows employees to stay connected from anywhere, whether in the office, on the go, or working remotely. This flexibility promotes collaboration and productivity. 
Access your business phone system from your smartphone, tablet, or computer. Stay connected with your team and customers even when you're away from your desk. 
Integrate your VoIP system with popular business applications like Microsoft Teams, Slack, and Salesforce for a seamless workflow. 
Gain valuable insights into call data, customer interactions, and call volumes to make data-driven decisions that improve your business processes. 

Take Your Business Communication to the Next Level
Join countless businesses that have already made the switch to VoIP and experienced the benefits firsthand. At 24/7 VoIP, we take pride in delivering reliable, innovative, and customized VoIP solutions to empower your business. 
Contact us today to schedule a consultation and find out how our VoIP services can revolutionize your communication infrastructure.
Experience crystal-clear calls, enhanced productivity, and substantial cost savings with 24/7 VoIP.